Material:
Flysheet: 20D ripstop nylon coated with silicon(Waterproof 5000mm)
Footprint: 40D nylon coated with PU(Waterproof 5000mm)
Inner Tent: The body is made from 20D ripstop breathable nylon mesh and the bottom is made from 40D nylon coated with PU(Waterproof 5000mm)
Circle Frame: 8.5mm diameter 700l aluminum alloy
Weight:
Flysheet: 2KG
Footprint: 1KG
Telescopic Supporting Pole: 0.46KG
Circle Frame: 0.46KG
Inner Tent: 0.9KG
Packing Size:
52cm*15cm*15cm
The height of the tent is 215cm.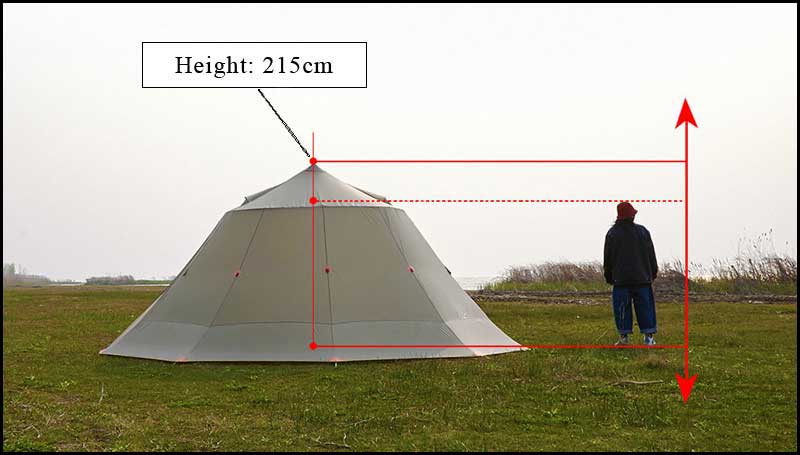 The size of the flysheet and the footprint is the same:
There are 10 edges on the side. Each edge is 140.49cm long. The diameter of the tent is 454.63cm.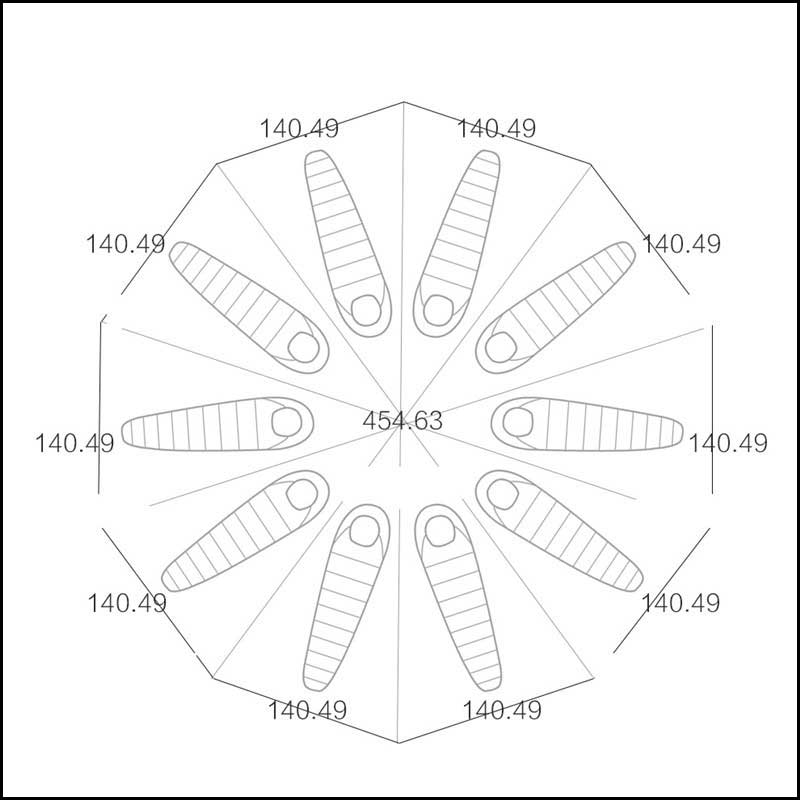 (Ple note: The size of the inner tent is a little smaller than the flysheet/footprint.)
Here is the telescopic supporting pole which can be adjusted from 165cm to 210cm: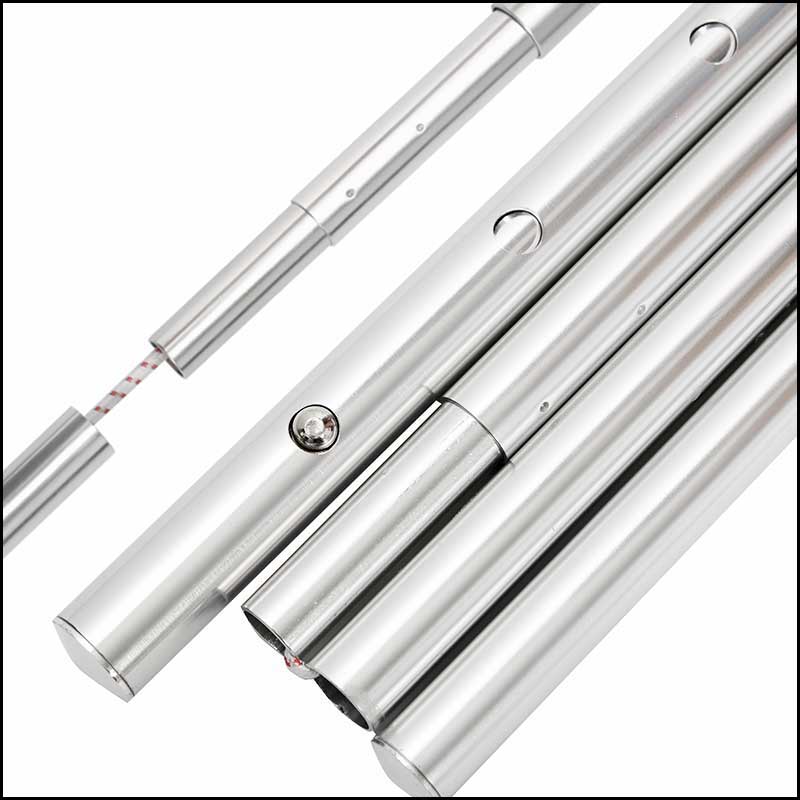 A window on the top makes it well-ventilated. The circle frame makes it spacious.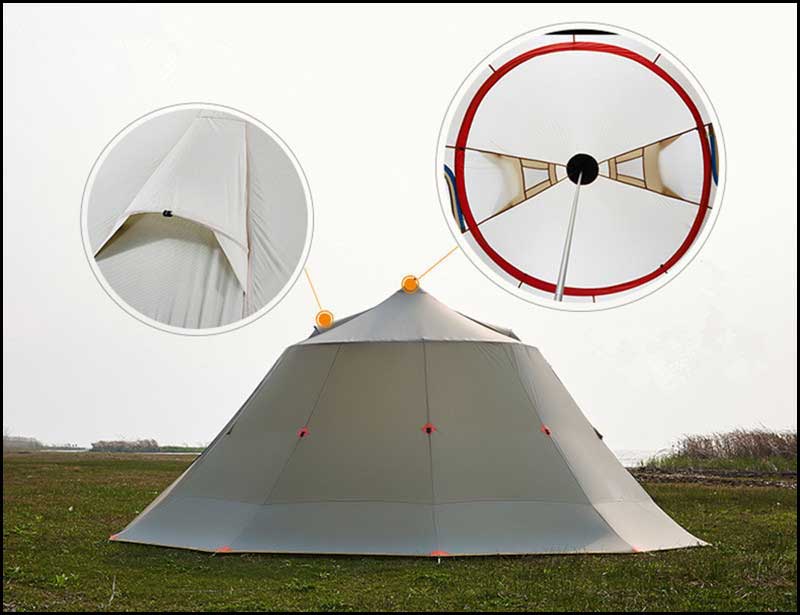 There is an openning for a stove Chimney, which is fireproof. The recommended length of the stove chimney is 2.5 meter.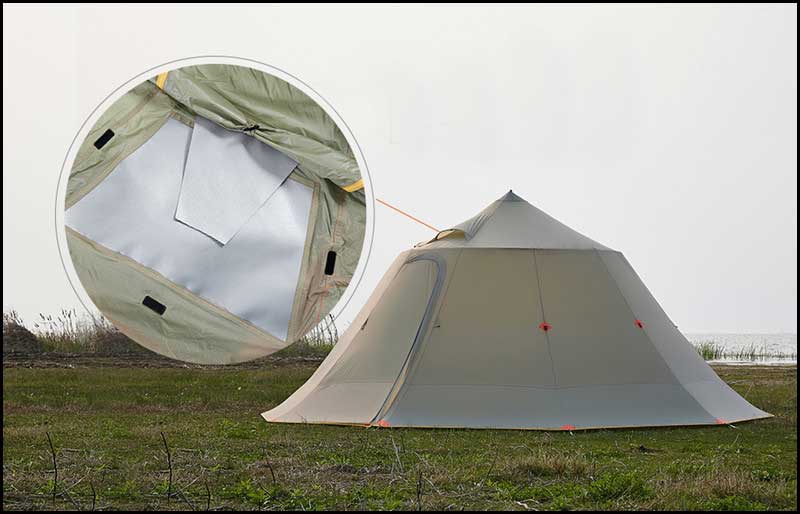 Product List:
Flysheet *1
Telescopic Supporting Pole*1
Circle Frame *1
Stake *16
Windproof Roop *6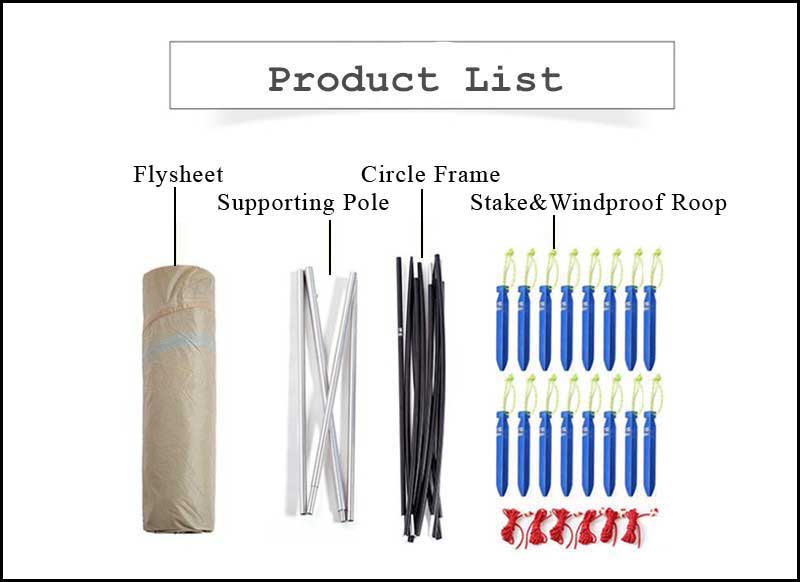 Small inner tent for 4 persons: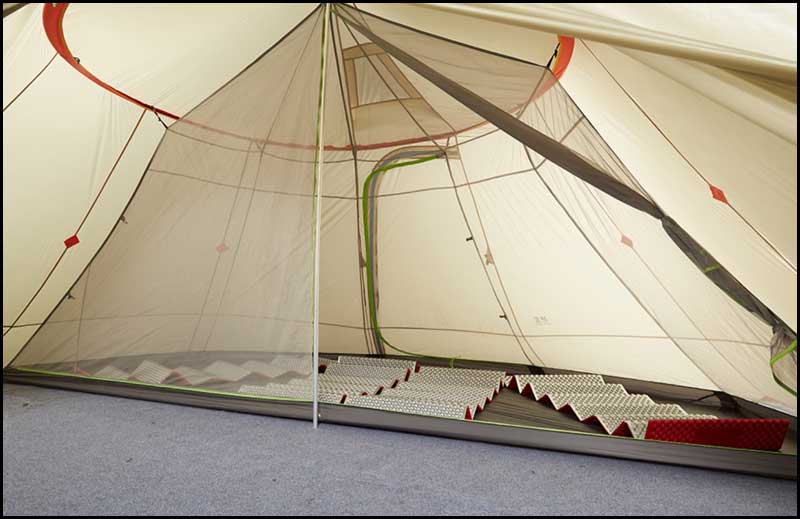 The big inner tent is the double size of the small inner tent:
Big inner tent for 8 persons: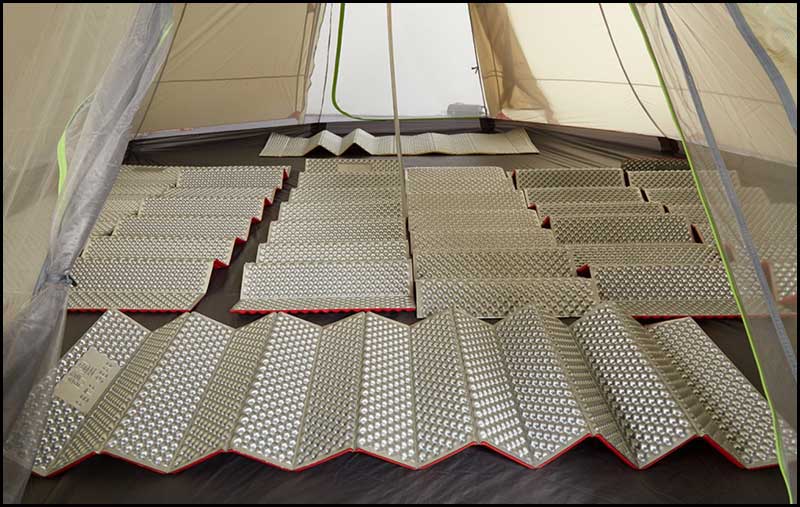 Product Display: