(3F)Lanshan 2pro
HIKE AND TRAVEL LIGHT, YOUR SMART HOME EVERYWHERE
The difference between 3-season tent and 4-season tent:

The 3-season tent is made from thin and breathable nylon mesh. So 3-season tents are more suitable for hot weather.

The 4-season tent is made from nylon cloth which is thick and high-density, and it provides more protection from the wind. So 4-season tents are more suitable for cold weather.

The 3-season tents are suggested to be used during spring, summer and autumn, while 4-season tents are suggested for winter.


The difference between regular lanshan and lanshan Pro:

As the name suggests, Lanshan Pro is the pro version of the regular Lanshan tent.

The Pro rainfly has been upgraded from 15D PU & Silicon nylon to 20D double coated Silicon nylon, and Pro is 3 times more robust and tear-resistant than the regular version. So pro is more suitable to be used in extreme conditions.

In landshan Pro tents, inner tent layer and rainfly are connected together. So Pro is single-skin, smaller packing size and more lightweight.

But as you know, single-skin tents are not so good at dealing with condensation.

Now you make the choice....


Brand: 3F UL Gear
Product Name: LanShan 2pro
Type: Single skin
Rainfly Roof: 20D nylon coated with silicon on both sides
3-season Tent: 20D breathable nylon mesh
4-season Tent: 20D nylon cloth
Berth: 2
Bottom Of The Inner Tent: 20D nylon coated with silicon
Footprint: 40D nylon coated with silicon on both sides
Waterproof Index:
Roof: 2000mm
Bottom: 5000mm
Storage Size: 35cm* 15cm
Size(Length* Width* Height): 230cm* 120cm* 125cm
Weight:
Footprint: 142g
Tent: About 915g
Color: Green / Gray / Khaki
This tent needs to be seam-sealed by yourself! And glue is prohibited for international shipping. Your need to prepare the glue on your own.
The Size: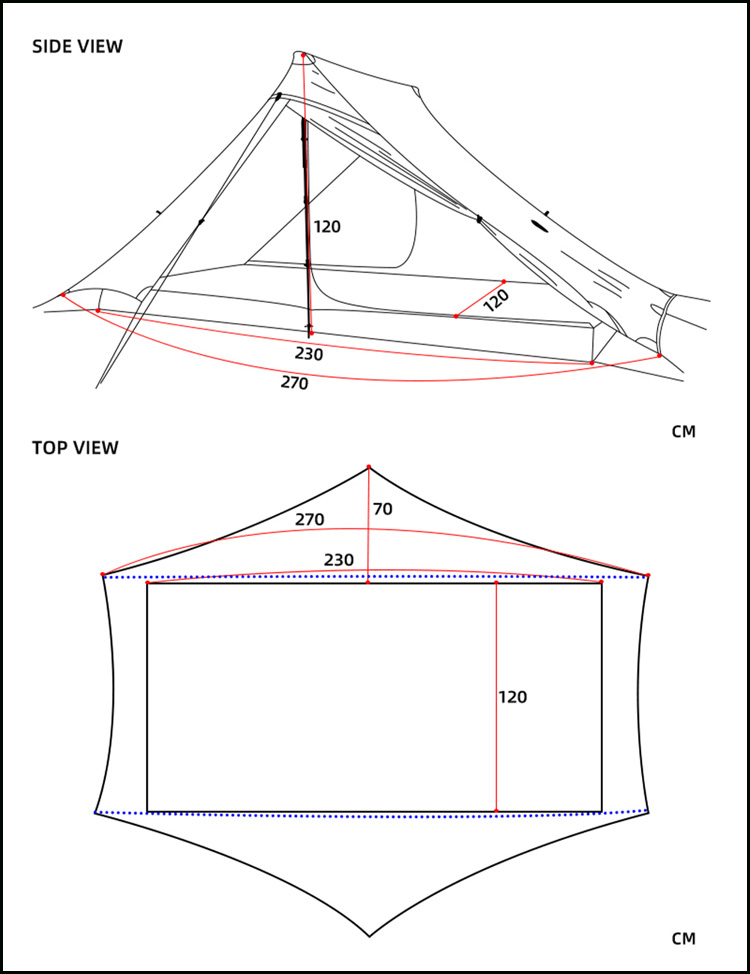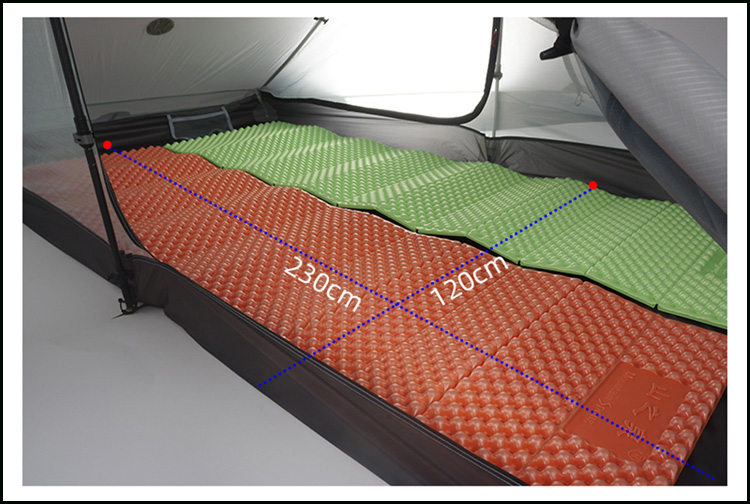 List:
LanShan 2pro 4-season Tent For Winter Camping: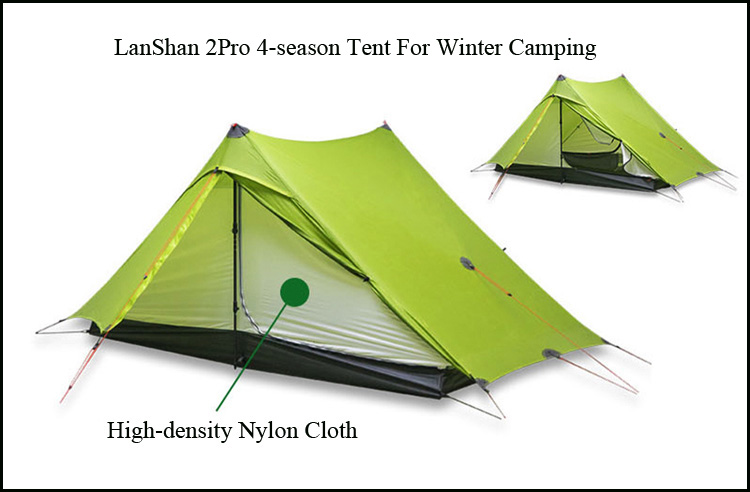 Product Detail: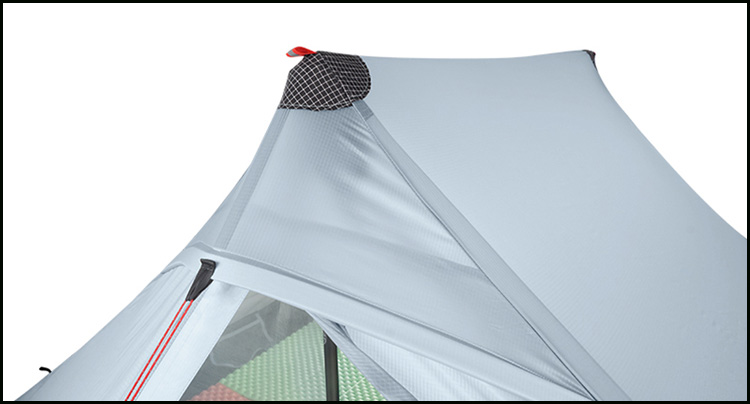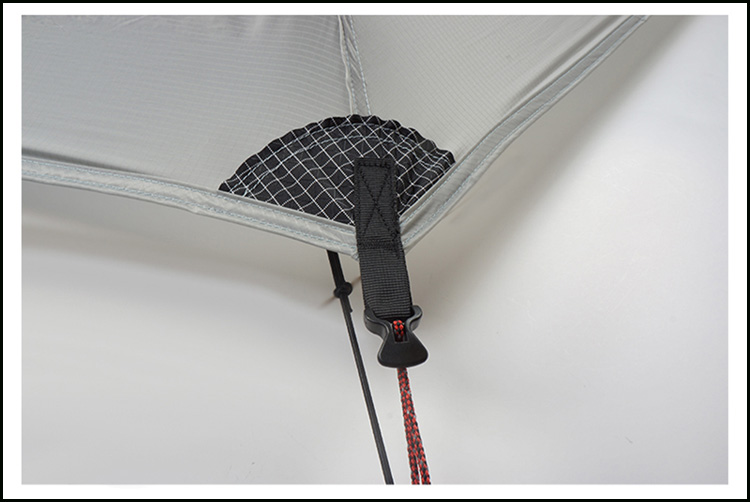 Color:

Footprint Information:
Size:
226cm* 120cm
Fabric:
40D nylon coated with silicon on both sides
Weight:
142g
Waterproof Index:
4000mm+

Product Show: