The 210T version is highly recommended if you want to use fire in the tent.

Product Description:
Brand: 3F UL GEAR
Model NO.: Tribe 3
Type: Tipi tent
Floor Shape: Octagon
Capacity: 3 persons
Season: 4
Outer Tent Fabric:
210T polyester with silver coating layer(FLame-resistant) / 40D nylon with silicon coating layer
Tent Pole: 7075 aluminum alloy
Tent Packing Bag: 210D oxford cloth
Doors:
210T: With two opposite doors
40D: One door
Snow Skirt: 8 sides snow skirt
Weight:
210T Outer Tent: 1510g
40D Outer Tent: 1300g
Inner Tent: 850g
Footprint: 740g
Tent Packing Bag: 300g
Pole: 370g
Stake* 14: 248g
Packing Size: 54x20x15cm
Tent Height: Adjustable from 160cm to 190cm
Tent Diameter: 320cm
Footprint Diameter: 300cm
Packing List:
Outer Tent (210T / 40D)* 1
Stake* 14
Tent Pole* 1
Tent Packing Bag* 1
A Positioning Disk With Some Positioning Ropes
Outer Tent Color:
210T: Light khaki body with dark green skirt / White body with white skirt
40D: Dark khaki body with dark gray skirt / Light green body with dark gray skirt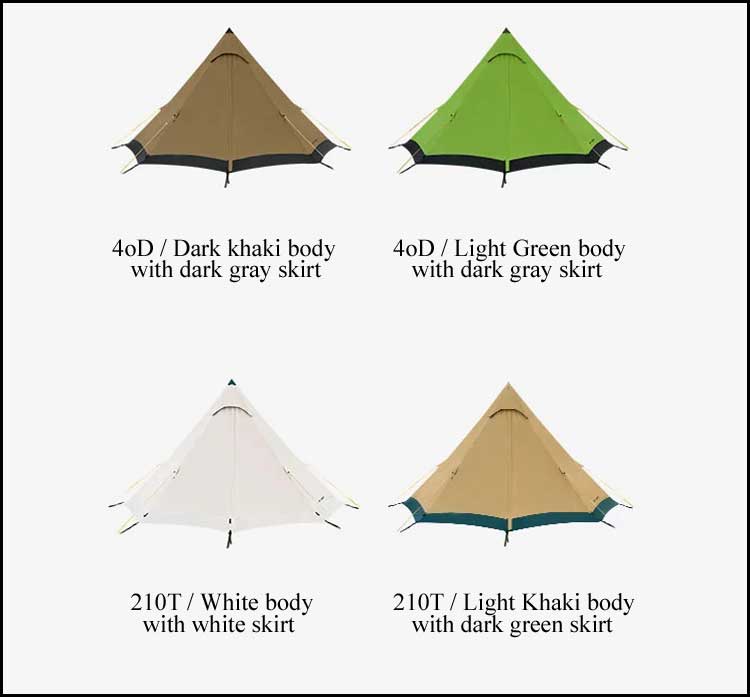 Size: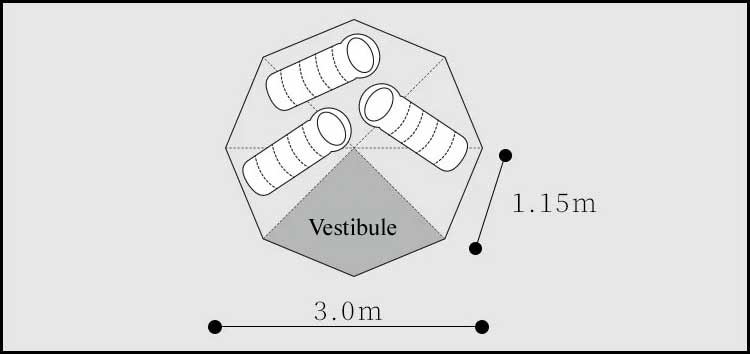 40D outer tent is more lightweight, but it comes with only one door. It's more suitable for hiking and backpacking.
210T outer tent comes with two opposite doors and it's coated with silver (flame-resistant).It's more suitable for bushcraft and hot tent camping.
We recommend the 210T version.





There are zippers on the footprint. So the footprint is adjustable: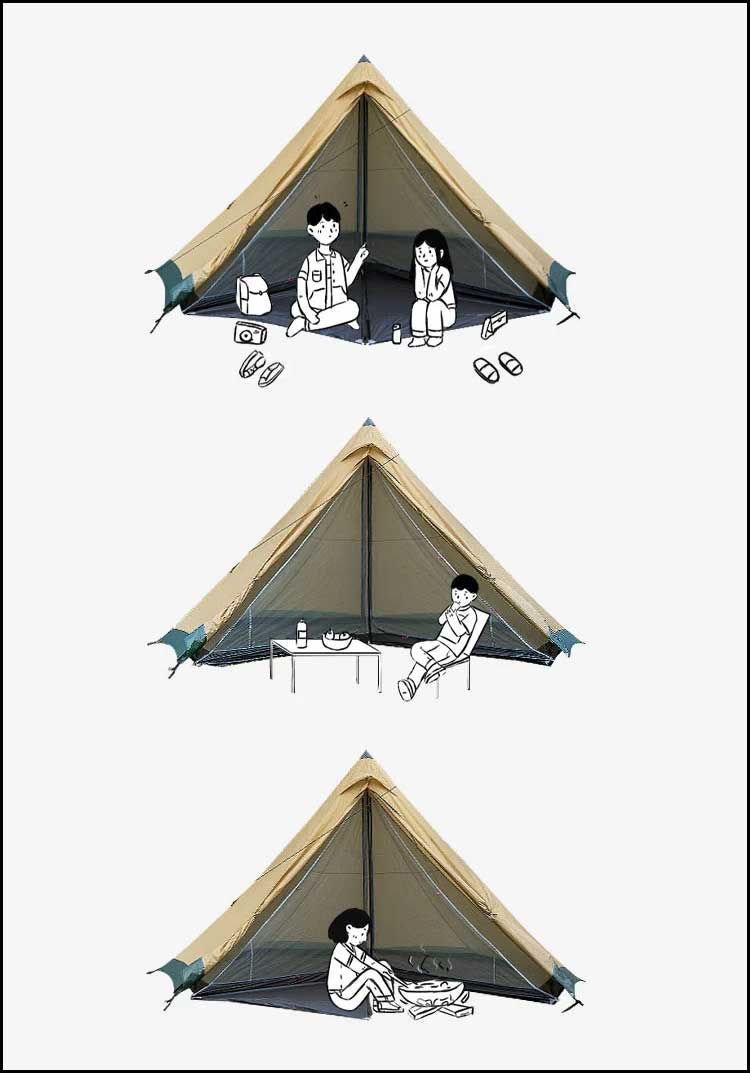 Inner Tent: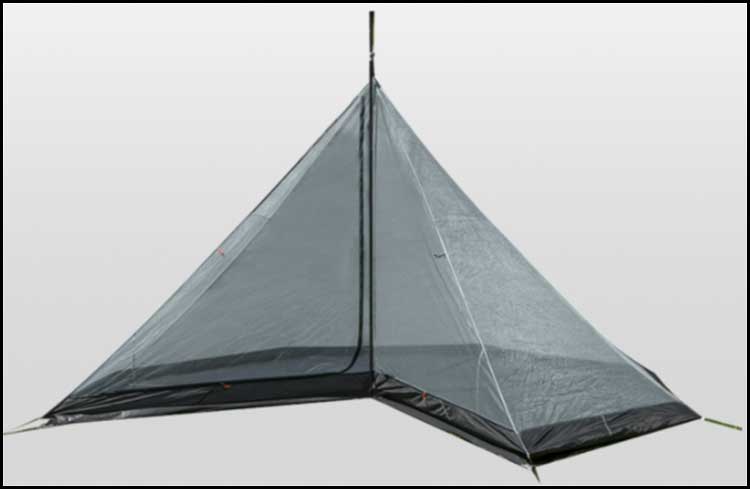 Footprint: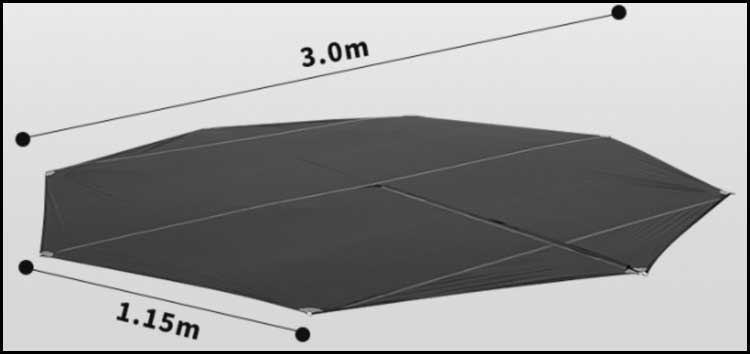 List: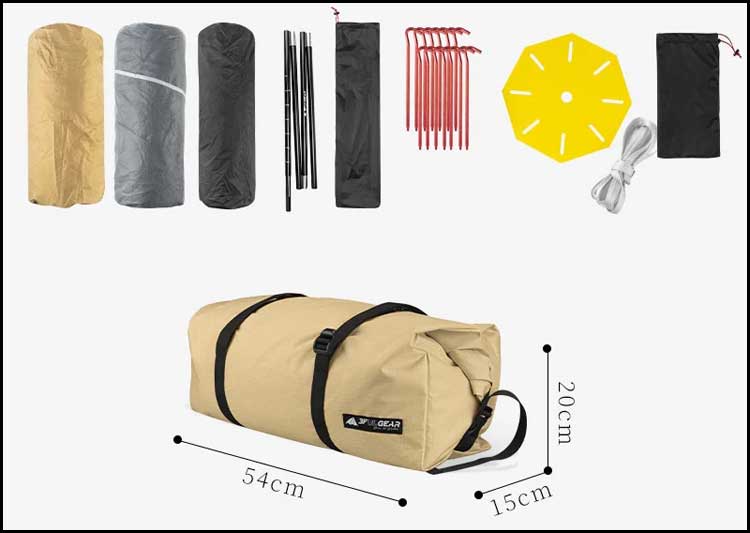 Product Details: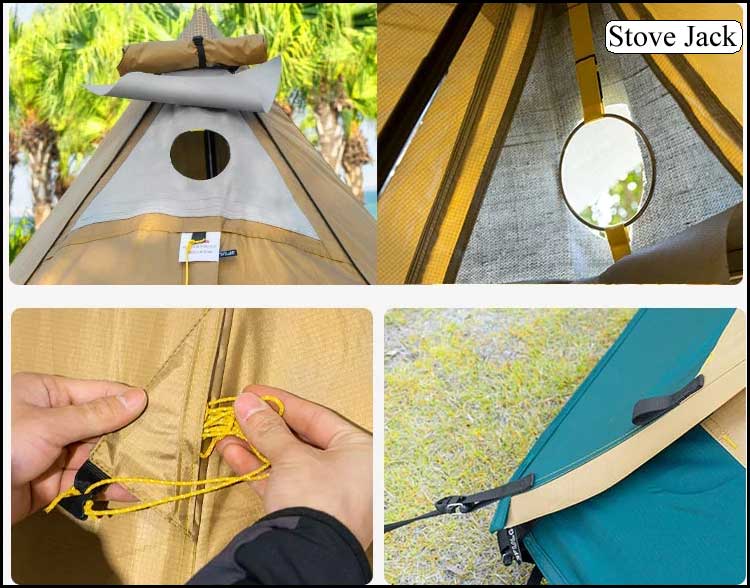 The skirt is adjustable. Adjust it according to the weather.





Product Display: